What's better than being surrounded by fresh-green plants and colourful flowers, a spacious terrace, and comfy seating? And thanks to a myriad of possibilities these are definitely possible when it comes to sprucing up your garden.
Let's get this show on the road with 11 great ideas to kick-start your garden design and turn it into a true paradise (without the help of a professional landscape architect or gardener), regardless of the weather.
1. We just love this focal piece: a striking tree surrounded by a pebble garden and a few colourful plants.

Vivienda Unifamiliar en Tomiño, Pontevedra (Spain)
HUGA ARQUITECTOS
2. If you have the space (and budget), we firmly recommend a pool or pond to turn that garden into a paradise.
4. Feel free to get artistic with your garden's design, as seen here in this delightful little layout.
5. See how a narrow little space can be spruced up into a lush little spot?
6. Of course you don't have to go overboard; this less-is-more garden design is also quite successful.
7. How about testing your DIY skills and busting out a few pallet furniture pieces?
8. Enjoying an elegant garden path is as easy as laying down a few concrete (or stone, or timber… ) slabs.
9. Don't think that your back yard doesn't deserve to shine – check out this miraculous garden design.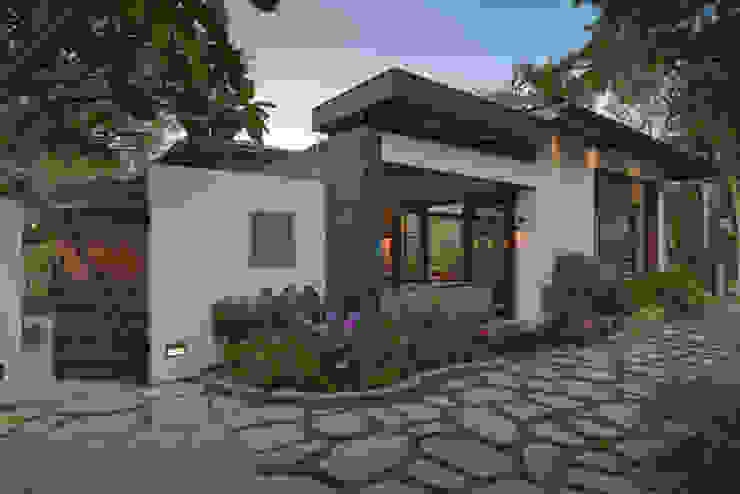 Juanapur Farmhouse
monica khanna designs
10. A neat garden is especially important if you're going to be socialising outdoors.