It's time to get our sizzle on for interior design, and what a more perfect place to start than the kitchen? After all, there's a reason it is known as 'the heart of the home' – it's a working space; it's where we gather at the end of the day to convene and nourish; it's a prime socialising spot for friends; plus it provides just as much opportunity for décor and furniture as the other spaces in your house.
So, let's get inspired with these 13 eye-catching examples that portray kitchens of various styles, sizes, colours and layouts to appease all tastes.
1. Think mosaic tiles are only meant for bathrooms? Think again…
2. It's not often you see blue in a kitchen, but when it is pulled off correctly (like in this classic design), it really works!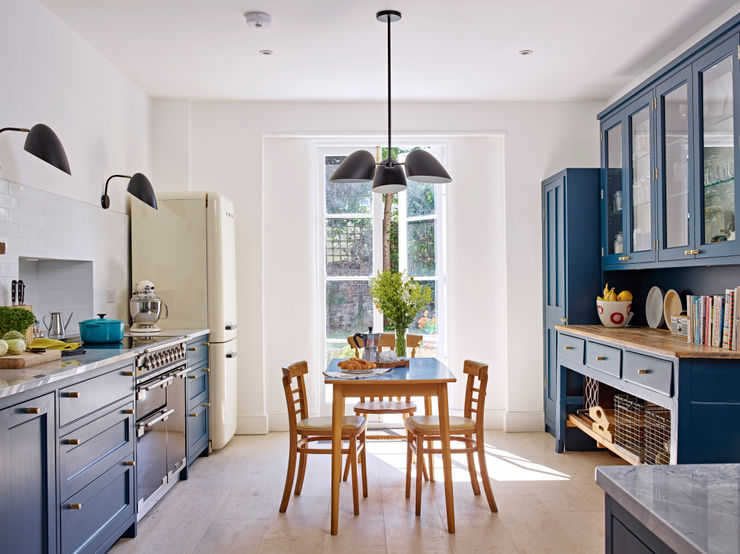 Light Filled Traditional Kitchen
Holloways of Ludlow Bespoke Kitchens & Cabinetry
3. Something sleeker and more elegant, perhaps?
4. We were just thinking how wonderfully wood can style up any space.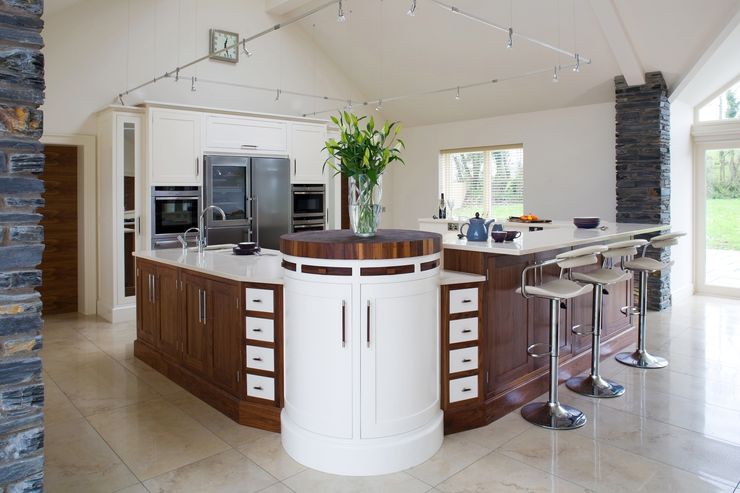 Walnut kitchens
Designer Kitchen by Morgan
5. And speaking of wood, how striking is this super modern kitchen that makes use of this wonderful material in abundance?
6. How about these vibrant hot décor tones to add some stylish sizzle to a cooking space?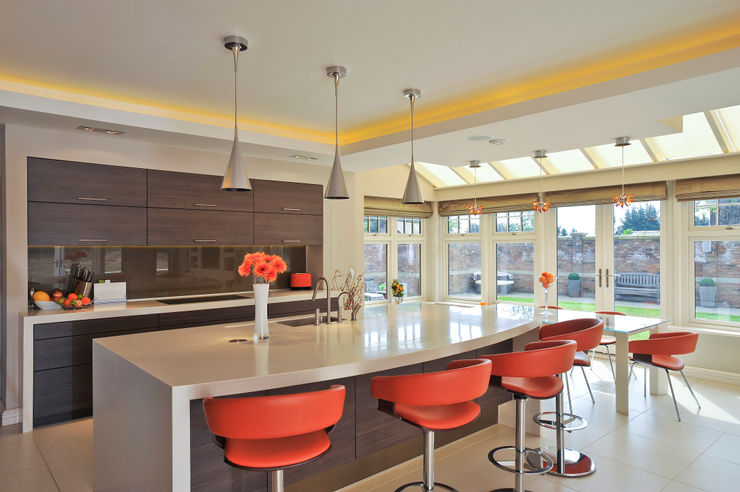 Beech Kitchen
Diane Berry Kitchens
7. This classic design is enough to make even the most novice of cooks feel like royalty.
8. Doesn't this open-plan layout look like the ideal socialising spot? And dibs on that fabulous wallpaper!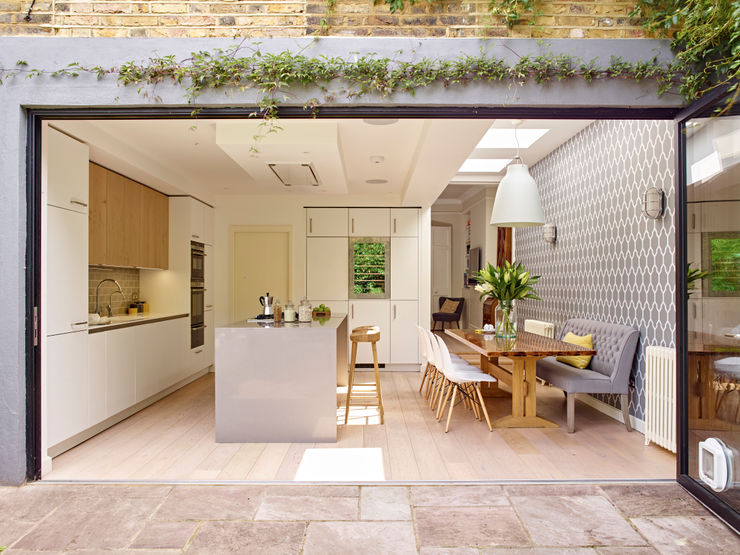 Kitchen, dining room and folding doors opening to garden
Holloways of Ludlow Bespoke Kitchens & Cabinetry
9. Any kitchen island that can double up as a working- and dining spot gets our vote of approval.
10. Who said you can't opt for dazzling lighting in a kitchen?
11. Less is more – true, but don't neglect a cheery colour or two when it comes to your kitchen's palette.
12. Now this is a superb example of how refined the country style can be. And that island looks like a décor piece.